TWO ARRESTED FOR BURGLARY IN PEOTONE TOWNSHIP
Posted by
Kathy
on August 11, 2023 in
   8/11/23 at 6:13am, Sheriff's deputies were called to a residence in the 29000 block of S. Center Road, Peotone Township, for a barn that was burglarized.   While deputies were heading to the residence, they were advised that a witness was following two suspicious subjects who had just left the property, one driving a pickup truck and one driving a Polaris Ranger ATV.  As the subjects continued to drive, the witness continued following them until deputies crossed their path at Harlem and Bruns, Green Garden Township.   The subjects were stopped and taken into custody.    
   The subjects were identified as Anthony Peters, age 37, of 1129 Schilling in Chicago Heights                 and Jeremy Peters, age 36, of 8148 Keating Avenue in Skokie.   
   Upon the search of the offenders, Jeremy Peters was found to have a loaded handgun with the identifiers filed off.  Both subjects were transported to the Sheriff's Criminal Investigations Unit where they were charged with:
Anthony Peters:  Burglary
Jeremy Peters:  Armed Habitual Felon, Defacing a firearm, Aggravated unlawful use of a weapon, Aggravated unlawful use of a weapon by a felon, Possession of a stolen motor vehicle, Possession of ammunition by a felon, Burglary, Armed Violence, Theft over $500, Criminal damage to property, Expired driver's license, and Aggravated unlawful use of a weapon no FOID card. 
   The homeowners stated that the suspects broke into the barn and stole a ring camera, gun safe with various handguns and shotguns inside, a Gator utility vehicle, a flatbed trailer, the Polaris Ranger ATV, and several tools.  Preliminary evidence shows that the offenders came to the property and initially stole the trailer, Gator, and gun safe.  Within an hour or two, they returned to the property and stole the Polaris and tools.   The offenders also slashed the rear tire of the homeowner's truck that was parked near the barn.
  At this time the Polaris and the tools have been returned to the owner.  Sheriff's deputies and detectives continue to investigate this robbery and are searching for the other stolen items.  Additional charges may be forthcoming.
  The Sheriff's Office would like to thank the good Samaritan witness who "saw something and said something".  This witness was vital to the Sheriff's ongoing investigations for who may be responsible for the burglaries that have been occurring in eastern Will County townships.
  It should be noted that an enclosed trailer was reported stolen from Jason Drive in Monee Township around the same time deputies were called to the Center Street burglary.  Deputies are currently investigating that burglary as well. 
  Any additional information or updates will be released when appropriate. 
(First photo:  Jeremy Peters with almost no hair       Second photo:  Anthony Peters with long hair)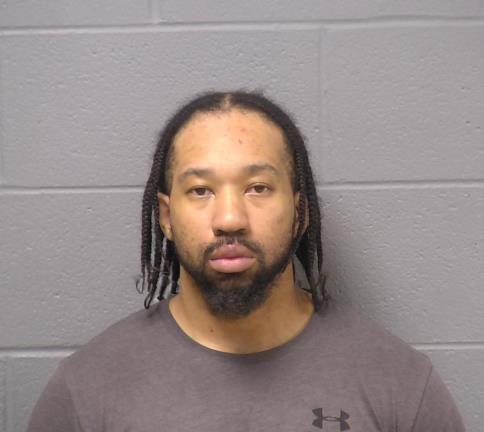 ©year by Will County Sheriff's Office

This entry was posted by
khoffmeyer
and is filed under
Burglaries
,
Arrests
.